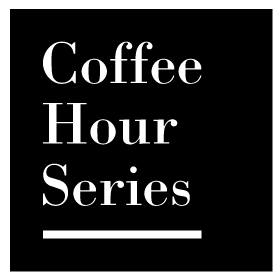 INFocus Camera Club
Annual Show 2019
06/19 - 08/19/2019
INFocus Camera Club is located in Boston, Massachusetts. Our goal is to promote Photography in local communities and provide an environment for social and cultural exchange.
Photography experience of our members ranges from beginners to professional photographers. ​​Basic activities consist of workshops, special events, image critiques, field trips, exhibitions etc.
Who can be a member? ​
Any person who is interested in Photography and is willing to share his/her knowledge with members of the Club.​
​
​How to become a member?
Just send us an email, tell us who you are and why you would like to join us, or come with photographs to one of our meetings​.
Where to find us:
Parker Hill Branch Library
1497 Tremont Street
Roxbury Crossing, MA 02120
​
Meetings will be announced on INFocus EVENTS webpage. We look forward to seeing you!
​
E-mail: infocuscameraclubofboston@gmail.com
Website: www.infocuscameraclub.com
Mission Hill:
Presence, absence and transformation
​
FEATURED PHOTOGRAPHERS:
Chris Lovett
'Mission Hill in the Snow'
These photos were taken during walks around Mission Hill during and right after snowfalls between 2014 and 2018. Whether by accident, choice, or necessity, I have taken walks in the snow in different places and terrains since I was growing up in another part of Boston. During part of that time, my family lived in a house on a hill with a view that stretched out for miles. Looking out the window, I would spend time scanning at the changes after a snowfall, even training binoculars on some walking figure in the distance. Even fifty years ago, this kind of landscape already seemed familiar when I first came across a reproduction of The Hunters in the Snow by Pieter Breugel the Elder.
​
A snowfall creates its own landscape and acoustic, but also a state of mind. Flat, hard surface gives way to new contours tapered by wind; and dark, bare branches sprout layers of white. The props of daily life in Mission Hill become less apparent: cars, bikes, trash containers under a smooth, unbroken shroud. With the padding of snow and less traffic, there's a quiet that makes way for other sounds: the patter of snow touching a coated surface and the granular thrust of the wind. Even the usual numbers of people on the street thin out to a few isolated figures--in surroundings that seem uncharacteristically spacious, yet intimate. If only for a few hours, the fresh snow can be a plaything, an added chore, even the awe that marks the intersection between heaven and earth.
Website:
Kay Mathew
'Still in Mission Hill'
These are images from around the Mission Hill neighborhood, which are just about devoid of people but which illustrate the varied activity of the residents of the neighborhood and what they leave behind in public spaces. The photos are street still-lives, pictures of objects and spaces that communicate the presence and agency of the people who live here, what they have touched, made happen and changed in their environment. I hope the images suggest multi-faceted experiences that people have had, simply by working and living in Mission Hill......
​
Doina Iliescu
​
'Urban Fusion'
To me, Mission Hill represents renewal and regeneration, a place that has melded and fused together the residue of its past with its vision for the future. As with any neighborhood in the state of change it is human intervention that ultimately carves out a new state. Generations come and go making their contributions, leaving behind the remnants for others to create something new.
When I happened upon the Diablo glass studio and saw the artists forging their creations, I was struck by the metaphorical nature of it – the scrap glass reflecting the discarded "debris" of a neighborhood in transition, and the hopeful, human manipulation of it to recreate something that endures and strengthens. My intent was to capture that "rescue" of Mission Hill's past and its transformation into a thriving and culturally kaleidoscopic neighborhood through the swirl of colors and form of this beautifully crafted glass-work.
​
Dan Vlahos
'Just Numbers'
I grew up just north of Boston in the suburban Merrimack Valley city of Haverhill Massachusetts. The distinct memories I have of that neighborhood and the people who lived there are largely connected to the fact that I delivered a local newspaper "The Haverhill Gazette" on my street. To this day I can remember the names, faces and houses of each those neighbors. On a daily basis I walked the steps of each of my neighbors' homes delivering the papers with pride. Fine visual details related to this daily experience are forever engrained in my memory.
Over twenty years later my family and I now reside in Boston's urban neighborhood of Mission Hill. Oftentimes, as I walk my street I reflect back on my time as a child, and the connections I developed with so many of my hometown neighbors. While I have fostered many connections with many in my new community, it simply does not compare to those I had as a child growing up in Haverhill. As I walk down my street in Mission Hill, it's diverse occupants remain largely anonymous to me. Many of them are students, or transient workers, and all but a few of them remain here beyond a few years.
Throughout 2018, with camera in hand I made a commitment to walk the steps of each house on my street and to explore the relationship between the community I grew up in, and the one that I live in now. Fittingly my neighbors did not become the subject of this photographic body of work, but rather the focus over time became the numbers on each house. By focusing on the numbers, I am seemingly "de-humanizing" these residential structures by accentuating this idea of anonymity. And yet, in the formal sense I submit that the opposite occurs. Layers of paint, weathered cracks, color, dirt, repair, and care reveal a deep, humanistic story.
​
website:
​
Dragan Grujic
'Quiet Night in Mission Hill'
A warm, quiet night in Spring, but the playground without a child's laugh remains languid and distant. The serene landscape is distorted by hollow, dark space. Even blooming flowers look plastic and lifeless. The perception of beauty, vanished. A desire to be embraced, disappeared.

Website:
Opening Reception:

June 28

/2019
​
Friday,7p-9p
​
Location 1
Featured INFocus Members:
CHRISTOPHER LOVETT
DOINA ILIESCU
JP Licks - One Brigham Circle
1618 Tremont St.
Mission Hill MA 02120
​​
Location 2
​
Featured INFocus Members:
DAN VLAHOS
DRAGAN GRUJIC
KAY MATHEW
​
Solid Ground Cafe
742 Huntington Ave. (Brigham Circle)
Mission Hill MA 02120
​
Dragan Grujic
INFocus Annual Show 2019
Dan Vlahos
INFocus Annual Show 2019
Chris Lovett
INFocus Annual Show 2019
Doina Iliescu
INFocus Annual Show 2019
Kay Mathew
INFocus Annual Show 2019