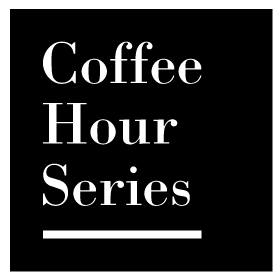 INFocus Camera Club
Annual Photo Show 2016
05/01 - 06/30/2016
Photo by William Jordan
INFocus Camera Club is located in Boston, Massachusetts. Our goal is to promote Photography in local communities and provide an environment for social and cultural exchange.
Photography experience of our members ranges from beginners to professional photographers. ​​Basic activities consist of workshops, special events, image critiques, field trips, exhibitions etc.
Who can be a member? ​
Any person, who is interested in Photography and is willing to share his/her knowledge with members of the Club.​
​
​How to become a member?
Just send us an email, tell us who you are and why you would like to join us, or come with photographs to one of our meetings
​
Where to find us:
Parker Hill Branch Library
1497 Tremont Street
Roxbury Crossing, MA 02120
​
Meetings will be announced....We look forward to seeing you!
FEATURED MEMBERS:
WILLIAM JORDAN
"Soaked in"
Born and raised in and around Boston, I've never strayed far from the ocean. Its majestic space, vast horizon, its rhythms of the waves, the ebb and flow of the tides, the smells and sounds, have always calmed me.
As I continue my ongoing series of street photographs, "Drive-By Shootings: Photos Along The Way", of which I capture disparate urban fragments in passing, I always end up pausing to reflect on my own status whenever I come to a body of water. I'll take a little extra time to soak in the surroundings.....it just makes me feel good, often washing away the daily grittiness I come upon.
I just can't imagine not having access to the coast when it's needed.....it's home.
EDUARDO DEL SOLAR
"The tango embrace"
Tango is a dance that connects two people in a close embrace, a moment or feeling that is magical at times. I started to photograph my tango teachers and fellow tango dancers four years ago when I embraced this form of dance.
ZORAN SPASOJEVIC
"Entering Yosemite Valley"
Entering Yosemite valley is like entering a new world without bounds on natural beauty. This is a land of majestic cliffs and waterfalls which seem
to come from the sky.

These images are moments frozen in time during a visit to the valley in March of 2015.
DRAGAN PETAKOV
"Kingdom of The Clouds"
In a world where everything is getting virtual, even the internet " clouds" , I am trying to capture, embrace, pursue the real ones, non-virtual Clouds , those subtle shapes and monuments of shapes , that exist deep in the depths of the sky above The Mother Earth .
DAVID E. MYNOTT II
"Nocturnal New England Winter"
This series explores Boston's Southwest Corridor Park on a frigid February 2016 evening. The goal was to capture the stillness, the quietude, the moody silence, and the windless cold of this post-storm Winter's night.
KAY MATHEW
"Perros en Paraguay"
I take snapshots and turn them into photographs of fragments of everyday life. I tend to use photography to display universal aspects of the quotidian - the emotion of the common place, what we are familiar with on a daily basis - dogs, traffic, crowds, people in public spaces being lonely, having solitary moments, visually isolated … or not. Through my pictures I say, look isn't this beautiful. Here we are alive. As with this photograph, Delia and John: Perros en Paraguay – two dog confidants existing in the 21st century in a world far away from Boston, MA.
NANCY AHMADIFAR
"Light at the End"
I find the play of light inviting and uplifting, even in somber settings.
Opening Reception:
May 6/2016
INFocus Reception

INFocus Reception

INFocus Reception

INFocus Reception

INFocus Reception

INFocus Reception

INFocus Reception

INFocus Reception

INFocus Reception

INFocus Reception

INFocus Reception

INFocus Reception

INFocus Reception

INFocus Reception

INFocus Reception

INFocus Reception

INFocus Reception

INFocus Reception

INFocus Reception