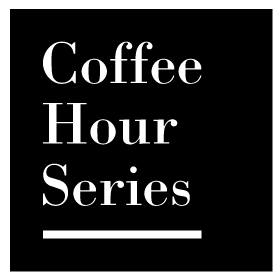 INFocus Camera Club
Annual Photo Show 2017
05/01 - 06/30/2017
INFocus Camera Club is located in Boston, Massachusetts. Our goal is to promote Photography in local communities and provide an environment for social and cultural exchange.
Photography experience of our members ranges from beginners to professional photographers. ​​Basic activities consist of workshops, special events, image critiques, field trips, exhibitions etc.
Who can be a member? ​
Any person who is interested in Photography and is willing to share his/her knowledge with members of the Club.​
​
​How to become a member?
Just send us an email, tell us who you are and why you would like to join us, or come with photographs to one of our meetings​.
Where to find us:
Parker Hill Branch Library
1497 Tremont Street
Roxbury Crossing, MA 02120
​
Meetings will be announced....We look forward to seeing you!
​
E-mail: infocusclub@ymail.com
Website: www.infocuscameraclub.com
​
FEATURED MEMBERS:
DOINA ILIESCU
"Emergence"
I chose to call this series "Emergence," because the photos represent the quality of "coming forth from concealment." These photos are about mystery – what emerges from the light when we choose to illuminate the darkness. Every time I click my camera's shutter, there is an element of surprise that emerges from the space of the open shutter – a moment when light both shelters the subject and consumes it.
NANCY AHMADIFAR
"Arboreal expressions"
I am a tree worshiper. Photography enables me to pay homage to these majestic creations—whether my subject is the entire tree, one of its parts, or its relationship to its surroundings. I hope viewers of these images will not only experience a similar sense of awe about these trees, but also look at trees they encounter with new eyes.
KAY MATHEW
"The Backyards"
Two unpolished urban back yards are places that hold a lot of life and playfulness. Rough-hewn, not manicured. An outdoor movie screen and a place for tea and visiting.
STEVE JOHNSON
"Romania's Faces of Triumph"
I try to elicit the human element from whatever I photograph, be it people, places, or things. To me, it's all portraiture. I choose to magnify the unique aspects of my subjects which strike me, and that form the basis of our connection. Even if I don't care for my subject, I respect their individual character. However, I prefer to portray subjects with whom I have an understanding. I love these people. This is about the inherent spark and beauty I found in the rural people who are transforming the country toward freedom and prosperity.
​
DRAGAN GRUJIC
"Night Shift: Vendors"
​
"Night shift could be the only option, comes as a blessing. Long hours, standing on another side, feeling isolated, small? Doesn't matter, feeds the family! Strangers are passing by, one could be a friend. No, they are not buying it. Why am I here? A word could change a mood, but there are no words. Music from the radio is a friend, spitting out leftovers from home. Memories are a burden, green paper is a relief. Hey, keep going, the sun will come out, soon! While others are waking up, embracing a new day, he'll go to sleep and dream his dream."
From the series "Immigrants: Out of a Shadow".
​
Website: www.visualframe.com
​
WILLIAM JORDAN
"Treatments"
My main thrust is street photography. Often it is a gritty endeavor; capturing people when they're not at
their best, photographing unique architecture that's often dilapidated, recording ironic kitsch or just the
trivial and mundane of everyday life....it is reality based. But given the technological advances in recent years, you have to ask, "what is reality"?
Using these digital tools is a slippery slope. There are constant debates between the purists and nonconformist mavericks on what the boundaries are in photography. Tampering and/or distorting an image beyond minor tonal enhancement can change all aspects of the original subject. These current images are from another ongoing series I call, "Treatments". Often, I see something in an
image that calls for a process where I digitally "step on" the parameters with various filters,
transforming the subject aesthetically into the impressionistic realm....and I do so with gleeful
abandon.
But, is it still real and does it really matter?
Opening Reception:

May 5/2017
​
Special Guest:
Spoken Word Artist
DERRICK TROTMAN aka TruSoul
Performance "Wordology"
​
| INFocus Opening 2017 | INFocus Opening 2017 |
| --- | --- |
| INFocus Opening 2017 | INFocus Opening 2017 |
| INFocus Opening 2017 | INFocus Opening 2017 |
| INFocus Opening 2017 | INFocus Opening 2017 |