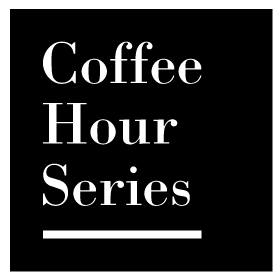 INFocus Camera Club
Annual Show 2018
05/01 - 06/30/2018
INFocus Camera Club is located in Boston, Massachusetts. Our goal is to promote Photography in local communities and provide an environment for social and cultural exchange.
Photography experience of our members ranges from beginners to professional photographers. ​​Basic activities consist of workshops, special events, image critiques, field trips, exhibitions etc.
Who can be a member? ​
Any person who is interested in Photography and is willing to share his/her knowledge with members of the Club.​
​
​How to become a member?
Just send us an email, tell us who you are and why you would like to join us, or come with photographs to one of our meetings​.
Where to find us:
Parker Hill Branch Library
1497 Tremont Street
Roxbury Crossing, MA 02120
​
Meetings will be announced on INFocus EVENTS webpage. We look forward to seeing you!
​
E-mail: infocuscameraclubofboston@gmail.com
Website: www.infocuscameraclub.com
FEATURED PHOTOGRAPHERS:
Nancy Ahmadifar
'Reflective Moments'
Making photographs challenges me to both be and act in the moment. While photographing, I must be acutely aware of my surroundings, yet, at the same time, bring my unique perspective to the scene. This practice of being and acting in the moment underlies every genre I'm exploring—street photography, landscapes, seascapes, nature, environmental portraits, and events.
When I made "Faraway Thoughts," I was intentionally looking for street images. As I spotted a person seated behind a restaurant window, I also noticed the letter "O" on the window itself. I quickly moved to see if I could capture the face within the outline of the letter.
For "Into the Distance" I had a similar framing experience. As I was standing on the shore observing the setting sun and planning how to photograph it, my eyes were following the parent and child as they moved toward the horizon. They were my focal point, but I wanted just the right background light to silhouette the figures. I waited for the right moment.
Kay Mathew
'Windows on Centre Street'
The "Windows on Centre Street" photos frame ordinary and very transient moments of life on Centre Street, a lively neighborhood retail district in Jamaica Plain, where people come to buy shoes, find their kitchen utensils, read in one of at least four coffee houses on the street, get a haircut or, eat out. My photographs often talk about ordinary places and moments in time in those places, an homage to the daily lives of ordinary people. Here, with these, I'd say what's important are the color, reflections and the tender momentary joy with being alive that these people exhibit. Their relationship to the windows that frame or accompany them is important. With one, "Boy in a window", we are looking out a window past the boy onto Centre Street. He is a boy happy in the moment who incidentally has just gotten a haircut on Centre Street. And with "Workers in a window" we look from the outside through the window of a restaurant (a Centre Street anchor). In this case we see two people who are normally behind the scenes at the restaurant, taking a break, enjoying their own meal and looking out onto the world through the window on a winter day.

Zachary Durant
'Waiting for the sunrise'
Waiting for the sunrise, stillness, like the expansive ocean.
Warmth rolls over the horizon as the steam rises up.
The frigid cold is unforgiving, providing an excellent screen for the noise.
One can abandon the rampant thoughts engulfing the mind.
The crisp air stings the nostrils, and the shutter gasps.
This is a treasure, lasting for a few moments before the day begins.
When the clouds roll in and the sun bids farewell, an icy landscape penetrates the heart.
Despair not, for impermanence is the law of the land.
​
​
Doina Iliescu
​
'Iceland Light: Inside and Out'
Diffused or distilled, light is the essence of photography. For me, the expression of that light is what motivates me to shoot. Whether indoors or out, I look for intensity, color, and movement of light to shape a landscape, define its perimeters, harden or soften its edges, and create a mood. In these two images, "Harpa from the Inside," and "Traversing Eyjafjallajökull," the light shifted in minutes and changed the nature of place. Capturing these landscapes in their transitory state of light was the moment I wanted to portray. I invite you to share in the tranquility of these lightscapes.
​
Orlene Stradford Hagedorn
'Alaska'
Photography is all about light. Be it be a mid-day aerial view or a misty early morning, our view of the natural world is constantly changed by the sun. I like to shoot landscapes at different times of day, capturing the metamorphose from dawn to dusk, sunlight to shadow. These photos, from the series Alaska, show two starkly different views, above and below, bright and misty, of the Fairweather Range.
​
Steve Johnson
'Humans Live in Trees'
In my work I always try to elicit the human element from my subjects. Naturally, this is simple with people, but I also photograph a lot of products, buildings, living and working spaces, etc., so I try to animate them as well. It is in the off moments when not trying to compose a photo that I am often struck by the personalities of trees. They jump out at me and express themselves in playful, somber, sensual, and exuberant poses.
​
This series began with a tree which grew in my front yard, and I would muse upon its graceful form over the years. The birch is at a well-travelled public route and was shot as I drove through an intersection. The pine face introduced itself to me just as I was about to leave a nature sanctuary with the feeling that I would run into friends that day. I continue to enlarge this circle of friends just by welcoming them with open eyes. I hope you enjoy them as well.
Rob MacIntosh
'Faces: A story told'
People have many faces with different stories to be captured for all time in but a fraction of a second. Most will agree that the eyes serve as the gateway to the soul. However, the eyes have to exist in the context of the person. It's this aspect of an image that I find most compelling. I'm intrigued by the ways people fit themselves in the spaces they occupy. No matter what the space each person will find balance in that space in a way that is his or her own. It serves to enlighten their story as much as any other aspect of the photograph.
Opening Reception:

May 4/2018
​
Friday,7p-9p
​
Special guests @ the opening:
​
Jack and Cecelia E. Vaughan
Cecelia Estrada Vaughan, aka Iti Kafi (pronounced eeti ka-fee), translated from Choctaw means "sassafras tree". Cecelia was raised in southern California and has made Massachusetts home for over forty years.
Cecelia is intrigued with the spiritual world and occurrences. She writes autobiographical fiction. Jack Kerouac, Mona Susan Power, Shirley Jackson, Tony Morrison have been her inspiration.
​
Jack Vaughan is a Boston-based technology writer and poet. In 1990 he coauthored a blues poetry collection — "Sunnyland Blues" — together with pianist Sunnyland Slim.
​​
Robert Peters
Robert is a poet, author and artist.
​
Geraldine Barney
Geraldine Barney's art explores the relationship between traditional Navajo values & beliefs with contemporary city life. Straddling two cultures is a prominent theme in her art.
​
Address:
J.P. Licks
One Brigham Circle
1618 Tremont St.
Boston, MA 02120
Transit:
Buses 66 and 39; Green "E" Line (Heath Street)
​
INFocus Annual Show 2018
INFocus Photographers
INFocus Annual Show 2018
INFocus Photographers with guests
INFocus Annual Show 2018
Opening Night, 4 May, 2018
INFocus Annual Show 2018
Opening Night, 4 May, 2018
INFocus Annual Show 2018
Cecelia E. Vaughan, INFocus guest
INFocus Annual Show 2018
Robert Peters, INFocus guest
INFocus Annual Show 2018
Jack Vaughan, INFocus guest
INFocus Annual Show 2018
Geraldine Barney, INFocus guest
INFocus Annual Show 2018
Nancy Ahmadifar, INFocus President