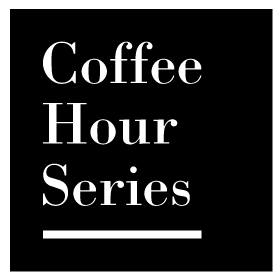 'The Heart of Summer Art'
SummerART Fair in Mission Hill
July 11, 2015
Saturday, 10am - 5pm
CHS Gallery @ JP Licks
One Brigham Circle
1618 Tremont St.
Boston, MA 02120
Featured Artists:
Anthony Adamick
Photography for me started with capturing friends and family.
I love it, photography gives me peace. I love capturing moments in time that can never be replaced.
​
Guadulesa Rivera
Sound plays an important role in my approach. Being totally present in the moment allows me to engage the vibrations of sound, which resonate throughout the space, through the body, onto the canvas.
www.blackindianinn.com/guadulesa/
Daniel Kambere (1964-2007)
Painter - Democratic Republic of Congo
He is a member of the Congolese Association of Plastic Artists. 1991-present He is a member of the "ATELIERS BOTEMBE", a group of artists classified among the innovators of Contemporary Congolese Art.
www.blackindianinn.com/daniel-kambere-tsongo-2/
David E. Mynott II
New York State native; artist, musician, graphic designer, activist/advocate, poet & photographer; & MassArt graduate. My love of the natural world stems from being the son of a forester and an environmentalist. In my work (paintings/drawings/photos), I focus primarily on Portraiture, Landscapes, & Architectural Renderings.
email: davidmynott@earthlink.net
(617) 794-7692
Dexter Roberts
Dexter's work consist of gestures, forms, signs, symbols and the symptomatic process. This Dexter does in order to illustrate relationships. To draw attention to social dynamics; & changes that do occur, for creative, positive, and meaningful living.
email: dexrob56@yahoo.com
(617) 510-5622
Darlene Smart
'A GOOD PIECE OF GLASS'
Etched designs on various glassware, and framed etched quotes on mirror and black glass.
email: agpoglass@aol.com
(617) 541-1752
Sheila Springfield
SHEZ! CAKES AND CRAFTS
Shez! Cakes specializes in Cakes and confectionaries of your design to compliment your event.
Shez! Crafts creates unique One of a Kind pieces of jewelry and inspirational items which I will be showcasing at this event.
email: shezcakes@hotmail.com
(617) 445-0517
​
| CHS SummerART 2015 | CHS SummerART 2015 |
| --- | --- |
| CHS SummerART 2015 | CHS SummerART 2015 |
| CHS SummerART 2015 | CHS SummerART 2015 |
| CHS SummerART 2015 | CHS SummerART 2015 |
| CHS SummerART 2015 | CHS SummerART 2015 |
| CHS SummerART 2015 | CHS SummerART 2015 |
| CHS SummerART 2015 | CHS SummerART 2015 |
| CHS SummerART 2015 | CHS SummerART 2015 |
| CHS SummerART 2015 | CHS SummerART 2015 |
| CHS SummerART 2015 | CHS SummerART 2015 |
| CHS SummerART 2015 | CHS SummerART 2015 |